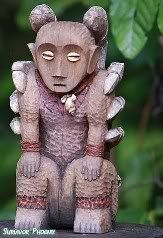 On Friday, October 3, 2008, America was sold out to foreign bankers by the United States House of
Representatives
in a 263-171 vote.
There were few bright spots in this disaster, but among the brightest for people in North
Kitsap
,
Bainbridge
, Shoreline, Kirkland and
Edmonds
was that our Congressional
Representative
,
Jay

Inslee
, kept the faith with his district and voted "NO" on both occasions. As I had pointed out in an
earlier posting
,
Inslee
displayed incredible courage as he went against the tide of the House, his party, and the Banking Lobby. For this, we should be very proud.
Also included in the
Clearcut
Bainbridge
"Roll of Honor" are Congressmen
Dave

Reichert
(
Bellevue
),
Doc Hastings
(Yakima/
Tri
Cities), and
Cathy

McMorris

Rodgers
(Spokane). Senator Maria
Cantwell
also voted against this act of treason in the Senate vote on Wednesday. Seattle Representative, Jim McDermott, voted against the bill on Friday largely on the tax provisions, but voted for it on Monday.
It is not the purpose of
Clearcut
Bainbridge
to engage in partisan politics, but when someone displays unusual courage to do the honorable thing and not sell out his fellow citizens to foreign bankers (or even domestic bankers), I believe recognition is in order.
I make no apologies for being a conservative that has voted Republican my entire adult life*. This vote does not change that.
As for the other four unmentionables that voted to put our tail between our legs and lick the boots of foreign bankers, I would encourage everyone in those districts (2
nd
, 3rd, 6
th
, and 9
th
) to vote for the challengers (
Rick Bart - 2

nd
(
Bellingham
/
Skagit
),
Michael

Delavar

- 3rd
(
Kelso
/Vancouver), and
Doug Cloud - 6

th
(Gig Harbor/
Bremerton
/Olympic Peninsula). The challenger for the 9
th
District (Federal Way/Tacoma/
Puyallup
),
James

Postma
could not be reached for comment on the Bailout Bill. His website is not clear on the matter. He is likely a better alternative to the incumbent.
In the 6
th
District, Doug Cloud, is challenging "Congressman For Life" Norm Dicks. I have had two separate conversations with Cloud on the issue, and he is passionately against the Bailout and advocates the
banking reforms
that will create a healthy, stable, and functional banking system for American commerce. I highly encourage all in the 6
th
District (Western Tacoma/
Bremerton
/Olympic Peninsula) to help get the vote out for Cloud and send Dicks to a well deserved retirement.
* I did not vote for Bush in 2004. I wrote in a candidate that actually envisions greatness for America.